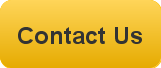 Our services include: 

- written lifetime warranty

- free estimates

- Insurance claims assistance

- complete full frame and unibody repair

- expert painting and color matching

- factory colors

- rust repairs

- aftermarket accessories installed

- collision repairs

- welding (steel and aluminum)

- lacquers, enamels, and urethanes

- customizing and custom refinishing

- auto glass replacement, new and used

- fiberglass work on car and boats

- car cleaning and waxing

- ground effects, sunroofs, spoilers, roof racks, luggage racks

- striping- painted and tape

- side moldings, factory and aftermarket

- custom refinishing

- repair damaged vehicle body parts and structural    components of automobiles, SUV's, and trucks.

- appraises/estimates the cost of collision repairs using computerized processes

- remove small and large damage with the use of various hand and power tools

- MIG, Resistance Spot and/or TIG welds replacement panels and structural components.

- perform collision related mechanical repairs that may include the following areas:

    Steering-Suspension and Wheel Alignment

    Heating and Air Conditioning

    Electrical Systems including lighting, restraint systems and accessories

    Other Automotive Fundamentals

- restore the finish of the vehicle using various refinishing products and topcoat systems

Century Collision Repair and Refinishing offers excellent quality auto body repair at an affordable price.  

  Founded by Robert Dittert in 1981, Century Collision Repair and Refinishing has been serving the Tri State Area for more than 30 years. We specialize in collision damage but also offer a variety of other services. Please call or email with any questions. 

  Robert Dittert is a Master Repair and Refinishing technician. He is ICAR Gold Glass certified as well as ASE certified.  

  Here at Century Collision we strive to provide our customers with excellent service at an affordable price, and in a convenient amount of time.  

 We take the time to answer questions and discuss possible repair options. Century Collision only uses the highest quality PPG paint. Our repair shop is your best source for professional and reliable service. We offer free estimates on all collision work. You can be sure that your car will be handled with the latest diagnostics equipment and that everything done to your car will be explained to you in "layman's terms." Our goal is to provide the best service at the best rates without wasting your time.  We provide a satisfaction guarantee for all services provided.